Total peace of mind for your assembly project
Text
Our bonding solutions are custom-developed to meet your needs and are backed by a strong commitment to process reliability, productivity, and quality. We work closely with your people to develop a comprehensive solution architecture that includes the adhesive, bonding processes, flows, equipment, training, maintenance, and technical support. To ensure that your project is a success, you can count on ARaymond to be there for as long as your bonding solution is running on your production lines. If your needs change during production we will also be there. Our mission is to bring you complete satisfaction every day.
Image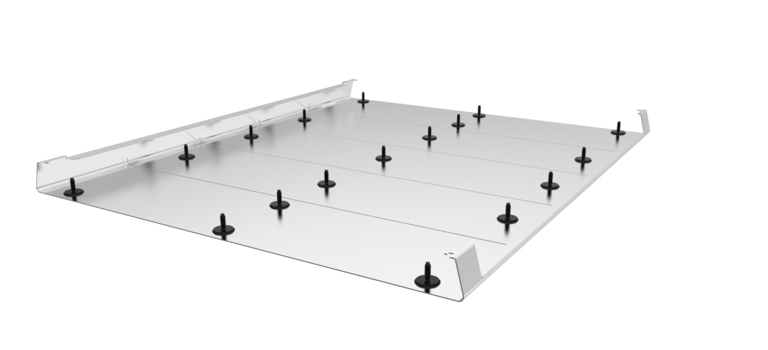 A ready-to-assemble and aesthetic fastening solution
Yoann Machizaud

Bonding solution Architect, ARaymond Industrial EMEA
"
Supporting your bonding assembly challenges.
"
My mission is to support you in your assembly challenges coming up with the optimum bonding solution. We assess your unique needs and we ensure your solution delivers optimal results throughout your production lifecycle. I am here to help you enhance the design and performance of your products and processes thanks to innovative, lean bonding solutions.
Committed to your industrial performance
Our bonding solutions can help you reach your targets based on your metrics (quality, yields, process reliability, etc.). How? With our bonding services, which include the complete engineering of a solution, choice of proper adhesive, selection of appropriate surface treatments, implementation of equipment, training, maintenance, supply chain support, and more.

Bonding solutions engineering / Surface treatment (plasma) / Training / Maintenance
Broad, deep engineering know-how
ARaymond draws upon know-how in chemical, mechanical, and industrial engineering to design, develop, and implement complete bonding solutions for Industrial market players.
Our TechBond™PUR range of thermoreactive polyurethane adhesives are developed and manufactured in-house by ARaymond experts.
Excellent structural performance
TechBond™PUR is suitable for bonding parts that are subjected to constant or heavy strain (performance > 10 MPa after aging*).
*Tension and shear, TechBond™ adhesive on glass – Internal test, results available upon request
Immediate hold and very fast curing
TechBond™PUR holds immediately and cures very quickly, eliminating the need to move and manage curing stock. Bonding can be performed right on the assembly line, either horizontally or vertically. The next assembly and/or quality control steps can be completed just few minutes after bonding.
Clean, precise, and easy to implement in the plant
ARaymond bonding adhesives come in solid tablets or beads that are dry to the touch and inactive at ambient temperature. Our adhesives can be custom-dosed and are compatible with automated bonding machines.

Flexible and fast process
Our Pick&Bond™ process is quick, clean, easy to control, and simple to implement. Our TechBond™PUR adhesive is applied to a heated part that is then bonded onto the substrate. Cycle times can be reduced down to just few seconds for fast assembly.

Reliable and easy to integrate bonding equipment
To ensure optimal productivity, reliability, and control of all bonding parameters, the Pick&Bond™ bonding process requires some specific equipment easy to integrate and to maintain: - Equipment to heat the part to be bonded (exact temperature for proper activation of the adhesive) - Equipment to mechanically dispense the adhesive (exact quantity and distribution on the part to achieve the expected performance) - Systems to control timing and application force (for a reliable and repeatable bonding process)
Caring for people and the environment
We take protecting human health and the environment seriously. Our bonding solutions have been developed with health and environmental concerns in mind. We use plasma or other physical surface preparation techniques when possible and strive to make our bonding equipment as ergonomically-sound as possible. We also select the best possible adhesive. For example, our Techbond™PUR adhesive is compliant with REACH regulations on the safe handling of adhesives (EC. No.1907/2006-REACH). It does not contain diisocyanate monomers and is solvent-free (0% VOCs according to European directive 99/13 of March 11, 1999).