A fastening solution for any assembly situation
Custom engineering of assembly solutions equipment manufacturers
Whatever your unique assembly challenges may be, ARaymond can work with you to develop a custom solution. We work with you at every step of the process to come up with innovative, efficient, and cost-effective assembly solutions. Our in-house capabilities cover all stages of manufacturing, from mold design to plastic injection molding—even for complex, detailed parts. Our overmolding and bi-injection (multi-material) molding processes can be used with more than 300 thermoplastic materials, including polyamide, polyethylene, polyvinyl acetates, and polypropylenes. These extensive capabilities position us to create innovative solutions to meet your unique needs.
Product focus
Reducing the number of parts to lower costs
This cable clip is a fast, easy cable management solution that reduces the number of parts required from six to just two (based on real TCO cases)—for greater standardization and lower costs. The tool-free design ensures quick assembly and a reliable connection, increasing efficiency on the assembly line.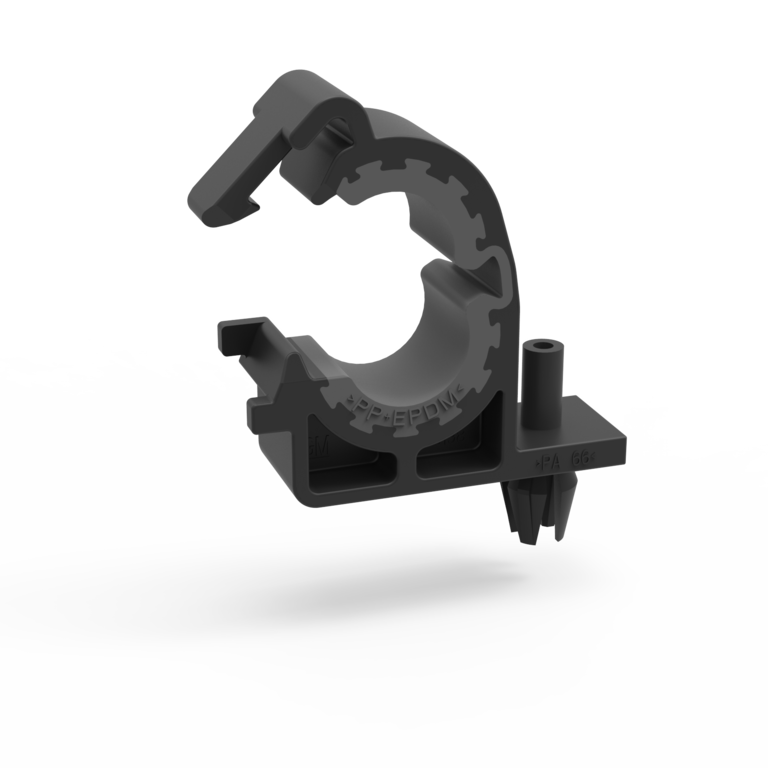 David Fol

Engineering Manager, ARaymond Industrial, EMEA
"
Putting Total Cost of Ownership at the heart of our innovation
"
At ARaymond Industrial EMEA, we believe in creating and capturing value through innovation. And our purpose is clear: to improve assembly processes for optimizing the operations of our partners. We qualify and quantify purchasing costs, of course, but also hidden costs like assembly time, operator ergonomics and supply chain management, from the conceptual to the industrialization phase of our products. In other words, we take pride in putting Total Cost of Ownership at the heart of our innovation.