Manage and protect electrical wires, pipes, and hoses
Product focus
Protect hoses during transportation
During transportation and delivery, the drain hoses on the backs of appliances like dishwashers and washing machines can be easily damaged. Our edge-mounted tube holder attaches to the frame of the appliance, securing the hose in place during transportation. During delivery, the installer simply snaps the hose out of the tube holder to hook it up.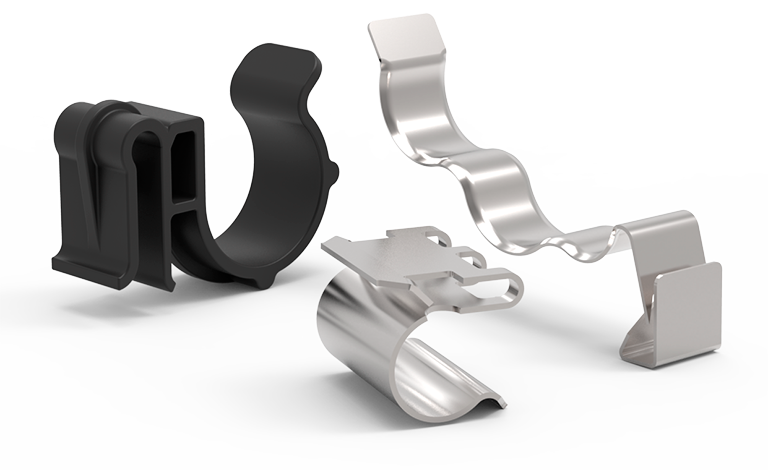 Quick panel assembly for a perfect finish
Product focus
Speed up control panel assembly
We developed a novel solution to mount washing machine control panels. The original solution consisted of six screws that were screwed into hollow studs. The ARaymond solution offered the same functional quality with just two snap clips. Assembly time was shortened and the operator's work was made more ergonomically-friendly with one smooth motion. Manual installation was facilitated by a tool-free design. The product's final appearance was enhanced with a hidden fastening solution with no visible "sink" marks.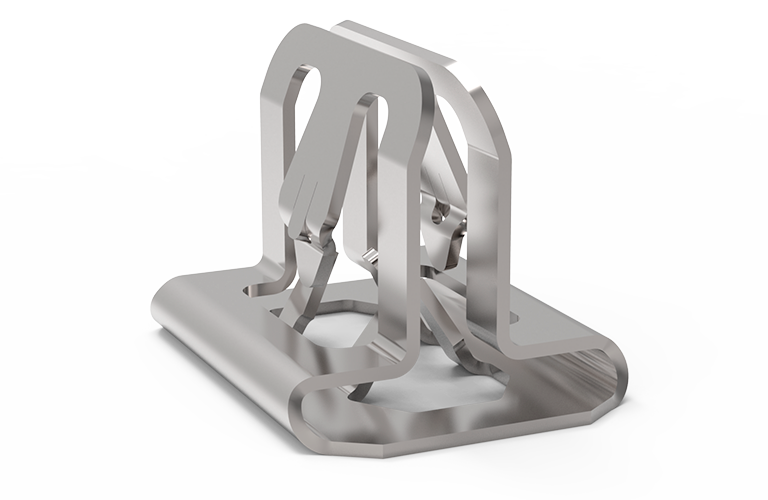 Electrical grounding
Panel-edge grounding clips are one of ARaymond's high-added-value solutions. The electrical grounding wire is connected to a metal part within the product without the need to drill holes, weld studs, or screw in threaded and toothed washers. Clips are pushed on to the panel and ensure the electrical connection in one movement. We also offer shaft retainers to lock studs into panels or any other part with a flat surface. The clips are then pushed onto the stud from the top and a lug connector ensures the electrical connection.

A modular, secure connection for heating and air conditioning manufacturers
We provide Quick Connectors for small and modular air conditioning units (residential and small commercial) and for heating equipment like heat pumps. Heating and air conditioning equipment manufacturers operate in a changing regulatory landscape, which affects design and assembly processes (currently dominated by brazing). ARaymond offers solutions to ensure that air conditioning manufacturers stay in compliance with regulations.
A fast, simple assembly solution to replace brazing
Text
Brazing is a process to join two metal parts by melting and applying a filler metal in the joint. Heat pump manufacturers commonly use this process. Our Quick Connectors are a heat- and fire-free way to join two lines. The Quick Connectors simply click into place, for a fast, safe connection. The 100% plastic solution is also compatible for use with flammable fluids.
Image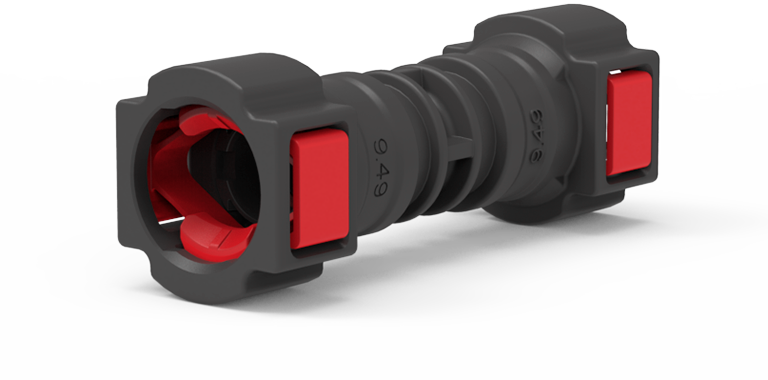 A secure, robust connection for heat pumps
Text
All of our Quick Connectors are 100% leak tested in our factory, guaranteeing you a safe connection. Helium leak tests are performed to prevent refrigerant fluid leaks that could limit the lifetime and performance of the system and harm the environment. We provide a secure and robust connection for heat pumps with our Quick Connectors, which are designed to withstand pressure of up to 30 bars for Ø7.89 and Ø9.49 and burst pressure of 100 bars.
We also ensure that our Quick Connectors are compatible with current and future refrigerant fluids.  Finally, we have obtained the relevant industry certifications (ISO 14903, for example) for our products. 
Image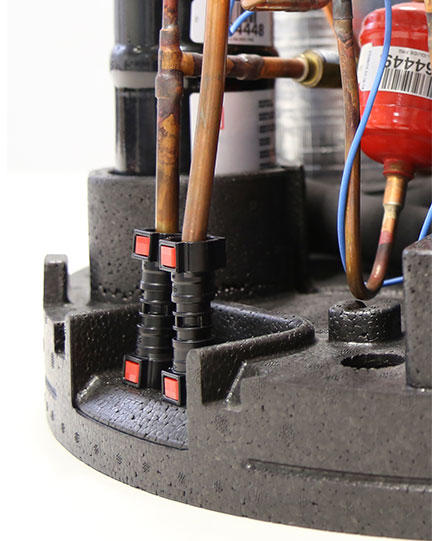 Easier maintenance
Text
Quick Connectors facilitate the maintenance of equipment, they can be dismantled in one click and can be assembled and reassembled several times. Pressure, temperature, and flow sensors can be integrated directly into the Quick Connectors, adding value to your products. 
Image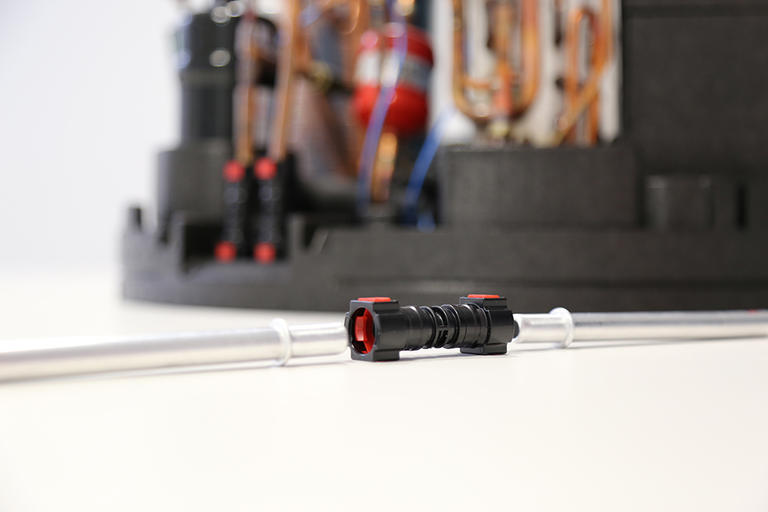 Product focus
Flexible, removable solutions for air conditioning lines
We offer Quick Connectors designed specifically for air conditioning manufacturers. Our flexible solutions are easy to dismantle, saving time on the production line and during maintenance. Our Quick Connectors provide a clear confirmation that the connection is secure, and are 100% leak-proof for the lifetime of the equipment (fifteen years). Our Quick Connectors can withstand service pressure of up to 30 bars and temperatures from -30°C to 130°C.