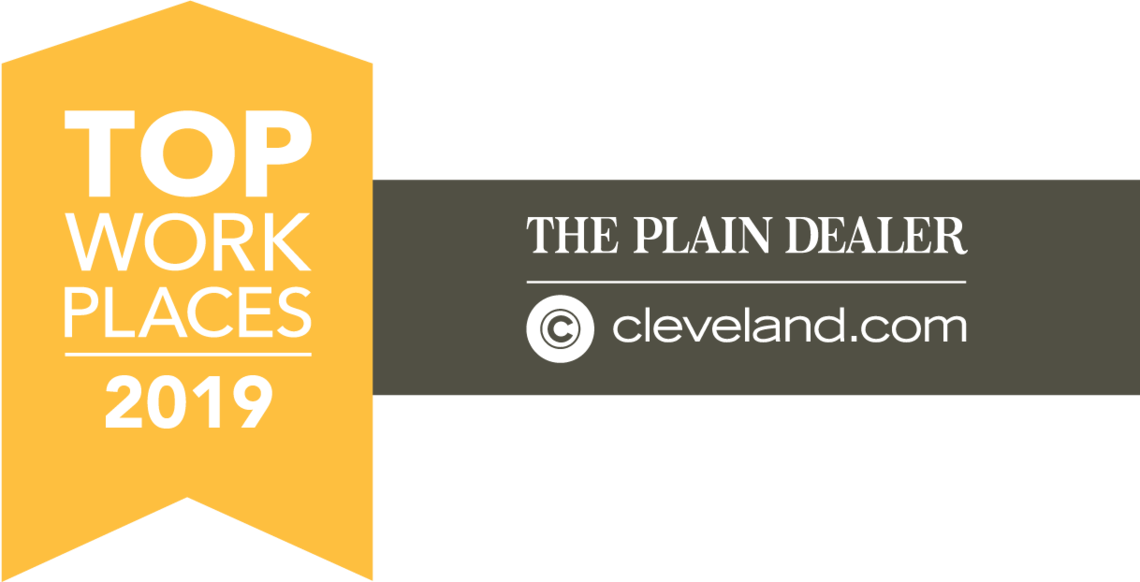 Brunswick, Ohio June 25, 2019 – ARaymond Tinnerman Industrial has been awarded a Top Workplaces 2019 honor by the Plain Dealer.  The list is based solely on employee feedback gathered through a third-party survey administered by research partner Energage, LLC, a leading provider of technology-based employee engagement tools.  The anonymous survey measures several aspects of workplace culture, including alignment, execution, and connection, just to name a few.
"Top Workplaces is more than just recognition," said Doug Claffey, CEO of Energage.  "Our research shows organizations that earn the award attract better talent, experience lower turnover, and are better equipped to deliver bottom-line results.  Their leaders prioritize and carefully craft a healthy workplace culture that supports employee engagement."
"To receive the Top Workplace award is an honorable achievement," said Greg Smith, President & CEO of ARaymond Tinnerman Industrial.  "It is a testimony to the positive culture and work environment of ARaymond.  Respecting our ARaymond values and servant leadership leads to an exceptional and enjoyable place to work!  Thanks to all of the great people of ARaymond to make this possible.  Your hard work and dedication is much appreciated." 
 "Becoming a Top Workplace isn't something organizations can buy," Claffey said."  "It's an achievement organizations have worked for and a distinction that gives them a competitive advantage.  It's a big deal."

About A. Raymond Tinnerman Industrial, Inc.
ARaymond Tinnerman Industrial, part of the ARaymond Network, is a global expert of fastening and assembly solutions. Heavily focused on innovation, engineering and the importance of understanding the customers' unique needs, ARaymond takes a partnership approach when it comes to product developments.  This strategy of customer collaboration is at the source of the major innovations or improvements that target one key objective: the reduction of total cost of ownership.